For new or aspiring leaders, creatives and entrepreneurs, discover those things that energize you, learn from others who have walked your path and gain a framework to focus on the things you most want to accomplish. Join host Cynder Niemela, as she interviews global entrepreneurs, leaders, leadership coaches, and world travelers about their trials and tribulations and their why that inspired success in their business, relationships, health and finances.
Episodes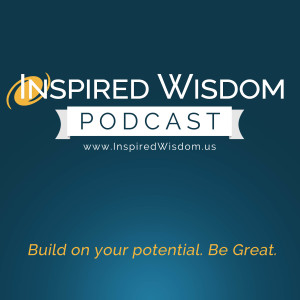 Wednesday May 15, 2019
Wednesday May 15, 2019
On Sept. 11th, 2001, Rob's dad, Ronald Fazio, was on the 99th floor of the South Tower of the World Trade Center in NYC.
Ron looked out the window that fateful morning and was one of the first people to see the North Tower hit.
At the time, Rob was a grad student. He recalls the next few days as he, his brother and mother searched for Ron. However, they learned that while Ron had successfully exited the building to safety, he returned to hold the door open for others. Tragically, Ron Fazio was killed that day.
 On 9/11 Rob lost his dad in an act of kindness. What did he learn about himself and navigating challenging times?
Rob tells us how he and his family turned their dad's tragic death into his legacy. They formed a not-for-profit agency called Hold the Door Open for Others. Their mission is to empower people to grow through loss and adversity to achieve their dreams. They teach the skills of resilience and strength to navigate loss and grief.
We all experience loss of varying intensities. It's our shared human experience. But we humans aren't necessarily equipped to navigate loss in a healthy way. Rob gives us practical strategies for proactively responding to the wave of emotions that follow loss.
Rob covered a number of practical topics for leaders and individuals:
Mental Toughness
Growth Mindset
Executive Presence
Resilience and growth skills
Leaders helping people prepare for adversity and the hierarchy of loss
Stay to the end, Rob talks about how we met.
My Interview with Rob will be of benefit if you:
Want a new approach to coaching leaders
Are a leader planning a change or want a model for helping your employees find meaning and purpose in their life
Want a structure for understanding what drives your people to better motivate them
Want to have more control over guiding your business and your life
Are doing what is expected of you and more; but, at the end of the day you are spent and feel you are on a never-ending treadmill
Want to have a well-defined purpose that is greater than your "self"
Bio and Links: Robert Fazio, PhD
Rob's expertise is in sport psychology global leadership and organizational success. He teaches clients how to remove barriers to function at optimal levels. His approach to advising combines original research on power, influence, conversations, and motivation.
His book, Simple is the New Smart features success strategies gleaned from over a decade and a half of working with athletes, executives, and people-driven toward excellence.
Rob's advice on navigating turbulent times and politics has been featured in the NY Times and on CNN, Fox News Channel, MSNBC, and local networks. Rob has been featured on NBC News, in Forbes, NY Daily News, CEO Magazine, Philadelphia Business Journal to name a few.
Links to resources mentioned and for connecting with Robert Fazio along with show notes are on Inspired Wisdom.