For new or aspiring leaders, creatives and entrepreneurs, discover those things that energize you, learn from others who have walked your path and gain a framework to focus on the things you most want to accomplish. Join host Cynder Niemela, as she interviews global entrepreneurs, leaders, leadership coaches, and world travelers about their trials and tribulations and their why that inspired success in their business, relationships, health and finances.
Episodes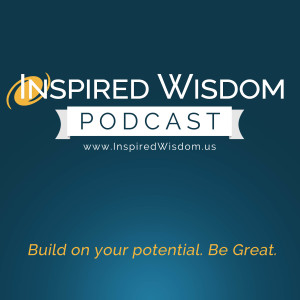 Monday Jan 07, 2019
Monday Jan 07, 2019
Karen Keller, Ph.D., is the author of the Amazon #1 Best Seller Influence: What's the Missing Piece.
Over 20 years of research and client work led to the creation of the Keller Influence Indicator® (KII®). The KII® is the ONLY tool in the world that measures an individual's potential to be influential.
Personal Tragedy Informed Karen's Purpose
Karen discusses with Cynder how personal tragedy led to her researching the topic of Influence and ultimately to her 20 years of research and the creation of the Keller Influence Indicator®.
Karen will share the 7 factors that comprise one's ability to be influential.  
If you
strive to reach peak performance but find the effort is taking a toll
are confident in some situations but come across as less confident in others
receive feedback that you aren't consistently trustworthy or likable
find your level of passion and commitment waxes and wanes like the phases of the moon
want to know the relationship between executive presence and influence
 then, you won't want to miss Cynder's interview with Karen.
For additional informational information about the KII and how to reach Karen Keller, please go to Inspired Wisdom.