For new or aspiring leaders, creatives and entrepreneurs, discover those things that energize you, learn from others who have walked your path and gain a framework to focus on the things you most want to accomplish. Join host Cynder Niemela, as she interviews global entrepreneurs, leaders, leadership coaches, and world travelers about their trials and tribulations and their why that inspired success in their business, relationships, health and finances.
Episodes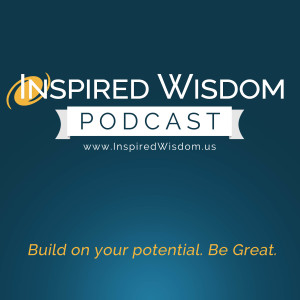 Tuesday Nov 27, 2018
Tuesday Nov 27, 2018
John King is the co-author of The New York Times  #1 best-selling book titled Tribal Leadership. This book changed the trajectory of thinking about Organizational Culture.
The premise is simple in theory – every organization is composed of tribes – naturally occurring groups of 20-150 people. However, few organizations have a repeatable roadmap for leveraging natural groups to build thriving and resilient leaders and organizations.
I first heard about John and Tribal Leadership at a conference where I heard Tony Hsieh, the CEO of Zappos and the bestselling author of Delivering Happiness, present with John. I was a huge fan of Zappos and impressed by how Tony held John is such high esteem.
John has many talents and successes … too many for one episode of Inspired Wisdom. Therefore, I have split our interview into two parts.
In Part I, John will share his experiences as 
A professional dancer for 13 years on TV, film, and theatre
Author: John directed, wrote and sold TV shows and movies in Los Angeles
Coach and Trainer: John reinvented his career and leveraged his experience as a performer by leading programs for Landmark Education
During his time with Landmark, John met Dave Logan. Over the next 13 years, John
co-wrote two books with Dave, The Coaching Revolution, and Tribal Leadership
Taught for 13 years at USC Marshall School of Business, School of Public Policy, and Annenberg School of Communication
In Part II, John will go into more detail on the Tribal Leadership model and his working internationally with global organizations.
John's full bio and show notes are on the Inspired Wisdom website.
Short Bio
John is an Internationally recognized as a senior teacher, coach, and program leader. John's executive clients have been featured on all major television networks and in the New York Times, the Wall Street Journal, and Forbes.
John is on Faculty for CELA at American University in Bulgaria, the Middle East Leadership Academy (MELA) in the Gulf Region, and the Southeast Asia Leadership Academy (SEALA). He delivers The Cultural Map, Triads and Strategy, for the University of Arizona, Southwest Leadership Program (SWLP). John is Professor Emeritus at the Moscow International Leadership Academy (MILA).