For new or aspiring leaders, creatives and entrepreneurs, discover those things that energize you, learn from others who have walked your path and gain a framework to focus on the things you most want to accomplish. Join host Cynder Niemela, as she interviews global entrepreneurs, leaders, leadership coaches, and world travelers about their trials and tribulations and their why that inspired success in their business, relationships, health and finances.
Episodes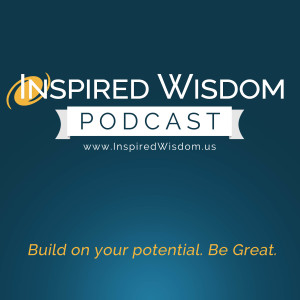 Tuesday Jan 15, 2019
Tuesday Jan 15, 2019
"Daydreams are basic design." - Frank Lloyd Wright
Kristen Anacker was a costume designer for movies and TV in Hollywood for 26 years. She has 49 movie credits to her name. 
Kristen started designing costumes for her husband's rock band; when he left she had no way of expressing her passion and livelihood. Or so she thought.
Kristen will share with us her most challenging times – of leaving the security of her home in Sonoma for the ever-changing world of Hollywood and of putting herself out there every time one movie ended to make the transition from one movie to the next.
She first took the Conference in 1989, and with the support of A C N, she began her career in film. She has been a Conference Coach since 1999, and she now leads the Sonoma Conference.
We all seek a network that supports us in clearing away our limiting beliefs and cheers us on as we find our voice in the world. Kristen found the support she needed to be courageous and step out onto a bigger stage in the Artist Conference Network. Kristen will share with us the origins of this national organization that is open to anyone who wants to play on the outer limits of possibility and the highest potential of their life's work.
More about Kristen Anacker
A few of her favorite movies
Christopher Munch, Director
Orgazmo:
Artist Conference Network (ACN) 
ACN founder, Beverly Cassell, was a painter and teacher. She saw that many artists lived and learned their art in a context of critique and isolation. She envisioned a new culture for the arts, one that evoked the field of creative possibility in an atmosphere of mutual respect and camaraderie.
The Purpose of the Artist Conference Network is to access mastery in the work, careers, and lives of people doing creative work. We stand for the power of a creative coaching community to catalyze great art and lives!