For new or aspiring leaders, creatives and entrepreneurs, discover those things that energize you, learn from others who have walked your path and gain a framework to focus on the things you most want to accomplish. Join host Cynder Niemela, as she interviews global entrepreneurs, leaders, leadership coaches, and world travelers about their trials and tribulations and their why that inspired success in their business, relationships, health and finances.
Episodes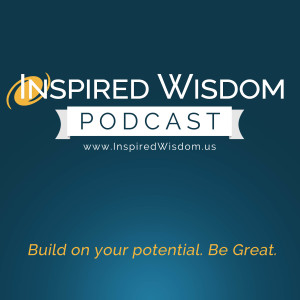 Tuesday Mar 12, 2019
Tuesday Mar 12, 2019
Gregg Levoy is the author of two books:
Callings: finding and following an authentic life, and 
Vital Signs: Discovering and Sustaining Your Passion for Life
Published in 1997, Callings was the first book to examine the many kinds of calls we receive. It is a passionate look at our natural search for authenticity.
"I don't think of callings as singular … they are plural.  So many people wait for the great big calling and miss the smaller ones at their feet. These are the urgings and promptings and the imperatives that come from deep inside our lives that tell us that tell us at any point that tells us what it will take to stay true at true north."
During my interview with Gregg, he talks about the different forms and channels we receive calls – how to recognize and respond to them to create a life that really belongs to you … and you thrive.
This interview will be of benefit to you if you:
Feel like you are avoiding a call
Are thinking of retiring or recently retired and you are wondering how to maintain your sense of vitality
Have a loved one who has lost their passion for life 
"How do you create a life that really belongs to you? That isn't a hand-me-down or knock off? That really has some power and passion to it?"
About Gregg Levoy:
A former adjunct professor of journalism at the University of New Mexico, he has written for the New York Times Magazine, Washington Post, Psychology Today, Fast Company, Omni and many others, as well as for corporate, and television projects.
Please visit Inspired Wisdom for links and additional information on my interview with Gregg Levoy.
About Inspired Wisdom 
Cynder Niemela, MA, MBA is an award-winning author and internationally recognized expert in executive coaching and developing global teams. As a result of growing up in the Middle East and Europe, Cynder leverages her international experience working in the Middle East as one of a few women permitted to work in Saudi Arabia. First, as a marine biologist followed by years of developing leaders and teams for Saudi-ARAMCO.  
Mission: Interview 100 people from 100 countries who are working with heart and mind for positive social impact.