For new or aspiring leaders, creatives and entrepreneurs, discover those things that energize you, learn from others who have walked your path and gain a framework to focus on the things you most want to accomplish. Join host Cynder Niemela, as she interviews global entrepreneurs, leaders, leadership coaches, and world travelers about their trials and tribulations and their why that inspired success in their business, relationships, health and finances.
Episodes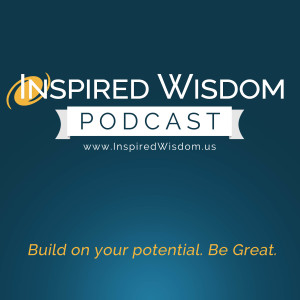 Wednesday Sep 11, 2019
Wednesday Sep 11, 2019
Reflective Inquiry is an active replay where people are invited to see their own truth.
Dr. Marcia Reynolds is the expert organizations call on to breathe life into their conversations and cultures using reflective inquiry.
Marcia is energetic, funny and 100% committed to transformational leadership.
As a child, she was described as precocious, opinionated and with some kind of social problem. When she was 19, she found herself in jail struggling with drug abuse and low self-esteem. But that changed when her cellmate unwittingly reflected what she saw - a smart, strong woman who cared about people. Her cellmate told Marcia, "when you get that in here (pointing to her heart), you can do anything out there."
And Marcia has done just that. Over the past 30 years, she has spoken and coached leaders in 38 countries and reached over 100K people worldwide in her training programs.  
Reflective Inquiry provokes insight; questions just get answers.
My Interview with Marcia will be of benefit if you want to:
Develop others
Hold conversations that activate meaningful breakthroughs
Enhance your listening and / or leadership skills
Create profound connections that activate change, creativity, and joy 
Inspire others to step up and work on their own
Project confidence and a powerful presence 
Highlights of my interview with Marcia
The skills of Reflection and Reflective Inquiry
The power of Reflective Inquiry to help us learn and think more broadly 
Coaches as Knowledge Sherpas
You want to be a better leader - a demonstration of Reflective Inquiry
Leading the agile workplace: Advice for leaders who want to develop their people
The dominant emotions in the workplace - worldwide
Cultural differences that impact leadership transformation globally 
How to be present when you are feeling anxious, exhausted, overwhelmed stressed out, dissatisfied? 
Marcia's mantra that keeps her focused on her larger purpose: what is it that I want to create in the bigger picture?
She published 3 books, completed 2 masters' degrees in Broadcasting and Adult learning, a doctorate in Organization Psychology, and has 2 highly engaging TEDx talks.
Marcia continues to research transformational leadership to help startups and established Fortune 500 firms prosper in today's chaotic, unpredictable world. 
Please visit Inspired Wisdom for Dr. Reynolds bio and additional links
Her books include:
 For Marcia's bio and show notes, please visit Inspired Wisdom.
About Inspired Wisdom
Cynder Niemela, MA, MBA is an award-winning author and internationally recognized expert in executive coaching and developing global teams. As a result of growing up in the Middle East and Europe, Cynder leverages her international experience working in the Middle East as one of a few women permitted to work in Saudi Arabia. First, as a marine biologist followed by years of developing leaders and teams for Saudi-ARAMCO.  Mission: Interview 100 people from 100 countries who are working with heart and mind for positive social impact.